More Summer Shows!
More shows! We'll be playing a benefit concert for the fresh water land trust July 26th with St. Paul and the Broken Bones at Avondale Brewery and we'll also playing Art Night in Tuscaloosa August 8th. 
Be Kind to Animals Week May 5-11!
Hello all. This week is Be Kind to Animals Week. Please help this cause in whatever way you can. Learn more at www.americanhumane.org/bekind. Thank you! ♥♥♥ Sue Scrofa, Charlie, and Cricket
12 Alabama Bands You Should Listen To Now →
Congrats to friends Lee Bains III & The Glory Fires,  St. Paul and The Broken Bones, and all the other Alabama bands who made this list! DO go listen to them immediately.  Now my only question is… why didn't Paste do a top 20 also including Sue Scrofa, The Grenadines, Real Frogs, Holy Youth, Nightmare Boyzzz, Through The Sparks, Delicate Cutters, and Troy Crisswell? Right?
Our new EP is almost ready!
Y'all! We are so excited. Our new EP is almost finished. We're gonna send it off to get all polished up and then we can share it with you! When that happens I will be as happy as this lady: 
Double Header
Thanks to all y'all who came out to our shows yesterday! We'll have more soon!
Late-night backwoods practice.
RIP Annette
RIP Annette. You were one of my favorite singers and actresses when I was a little girl. Maybe I will play you in a movie someday. ♥ Alyssa ♥ 
Acoustic Set at Anti-Bullying Event Tomorrow!
Alyssa is going to play an acoustic set at this awesome event tomorrow night called Be Your Own Hero. It's organized by the folks at BeMoreHeroic- a non-profit campaign designed to raise awareness for anti-bullying. Check out their website! An honorable message indeed :) Looking forward to seeing some of you there! 
New Additions to Sue Scrofa Christmas EP!
 Hey y'all! For Christmas this year we have recorded new additions to our Christmas EP: Winter Wonderland, White Christmas, and Christmas (Baby Please Come Home). Please go to our bandcamp and download it for FREE! And tell all of your friends to download it too! Enjoy! And Happy Holidays from Sue Scrofa ♥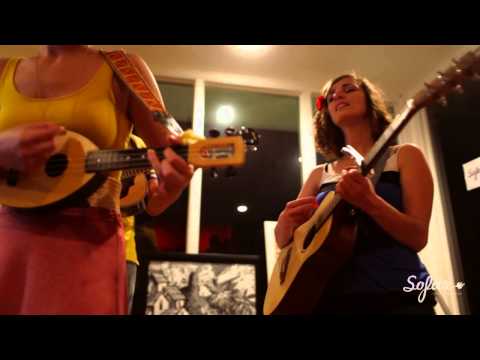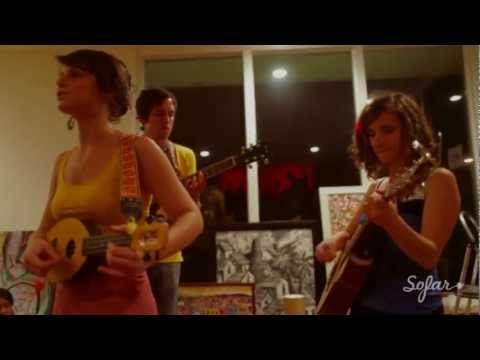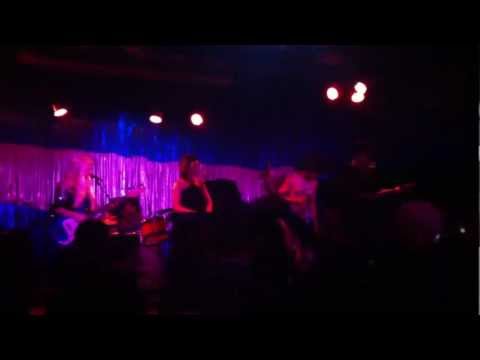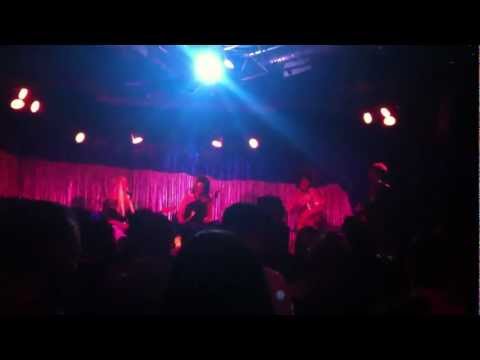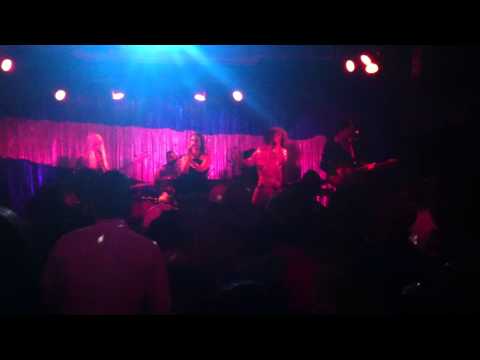 ABBA Tribute Show!
Y'all- we are so excited. We've been invited to play The Satellite's ABBA Tribute Show on Tuesday November 20th! FREE entry and $2 PBR/Well Drinks from 8-9pm. We're gonna have some unforgettable covers to play for you. See you there! Also, their cat dresses in this picture are so wonderful.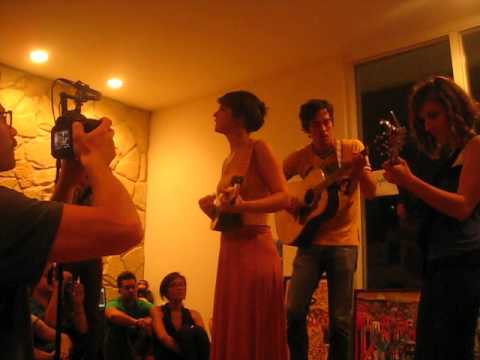 3 tags
9 tags
1 tag
10 tags
10 tags
12 tags
Thank you!
 Sincere thanks to all of you who came to our CD release show last night! And thank you to The Satellite, SeanShan, and The Far West. So much love and support last night. We had a blast. If you didn't grab a CD last night, download it here. Enjoy the album!
Sue Scrofa on INTRAFFIKRADIO Today @ 2pm
The album is up in it's entirety! Click here to listen and download. AND Tonight's the night of our free CD release show! Hope to see all you LA folks there! Also INTRAFFIKRADIO is kind enough to have us in today to play some tracks off the new album. Tune in here at 2pm to listen live!
Cd Release Party on Tuesday!
We are so excited for our CD Release Party at the Satellite on Tuesday! Our friends SeanShan and The Far West will be joining us! So much fun! The show is free! AND we will be playing new songs, and all new arrangements with help from our newest Scrofa, Mr. Kevin Manwarren (of Hi Ho Silver Oh, Rodman, and The Dickheads). Brand new copies of the CD and accessories made especially for you by Roxy...
7 tags
5 tags
New Music Video "I'm Goin' Around" Premiers on... →
Thanks to Under The Radar for premiering our new video directed by The Dickheads. This is our new song "I'm Goin' Around." Hope it becomes your official 2012 summer jam!  Enjoy.